Chernomorets Odessa - Crvena Zvezda
Odessa have just started domain championship, put a real fight against Shakhtar and eventually lost 1-0. Interesting is they were resting some of key players for this game. They're hard working side, invested some money and have ambitions in this competition.
My team are physically unprepared and it is quite obvious. Against Iceland side IBV, in previous round, first 30mins in Belgrade was absolute domination, then just keeping the ball. In re-match real problems came when we couldn't keep the ball due to press that Icelanders performed. Dauda striker is waiting for a transfer to another club and looks not interested and pretty harmless, while central defenders are kid Lazic and fourth or fifth option from previous season Krneta.
No emotions when it is about betting, my call is Odessa and expected result 2-0.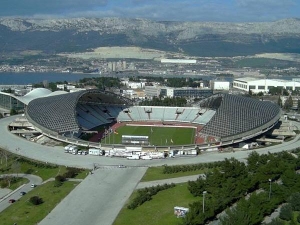 Think the visitors are underestimated, here. Hajduk are in the process of reorganization, they were very close to bankruptcy, now have a team full of young and not so expensive players. In the long term, I think they will be fine. In the previous round, they had lots of trouble against Macedonian side Horizont (2-1 at home, 1-1 away).
Visitors are not from attractive destination, but play very well these qualifiers. In previous round, they kicked-out Aalborg from Denmark on pretty impressive way - 3-0 at home, 0-0 in 2nd game. Last year, they eliminated AGF Aarhus (Denmark, again) and Anorthosis (Cyprus)!
Backing visitors and wouldn't put you off from taking Dila Gori to progress (I see it is 2.55 at Bwin, it will be probably better at the day of a game).
Open an account by clicking on link above and follow my bets with best available odds.
Make e-mail subscription and get my picks directly in the mail box.